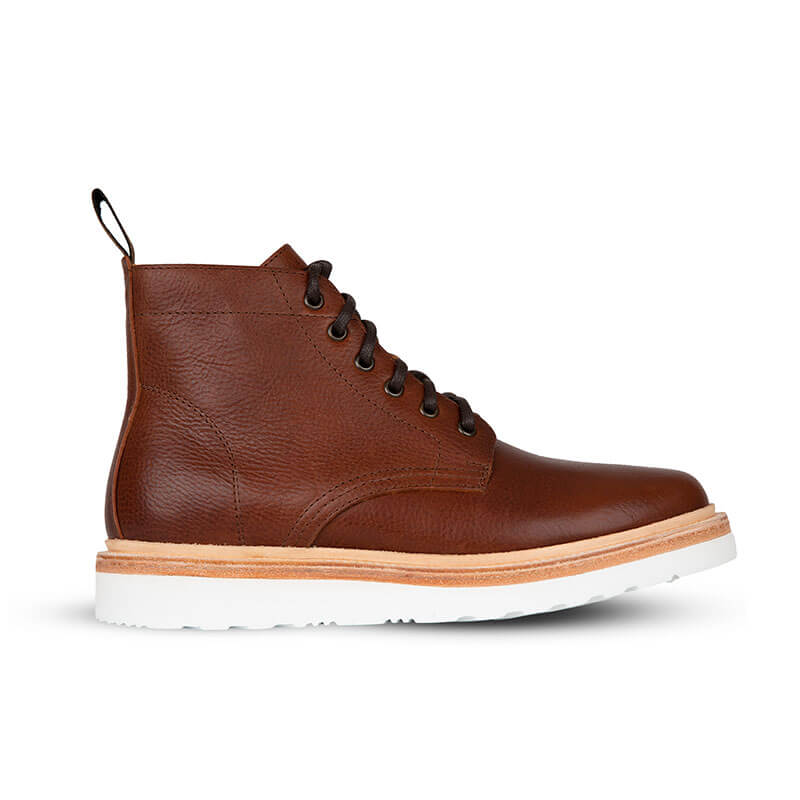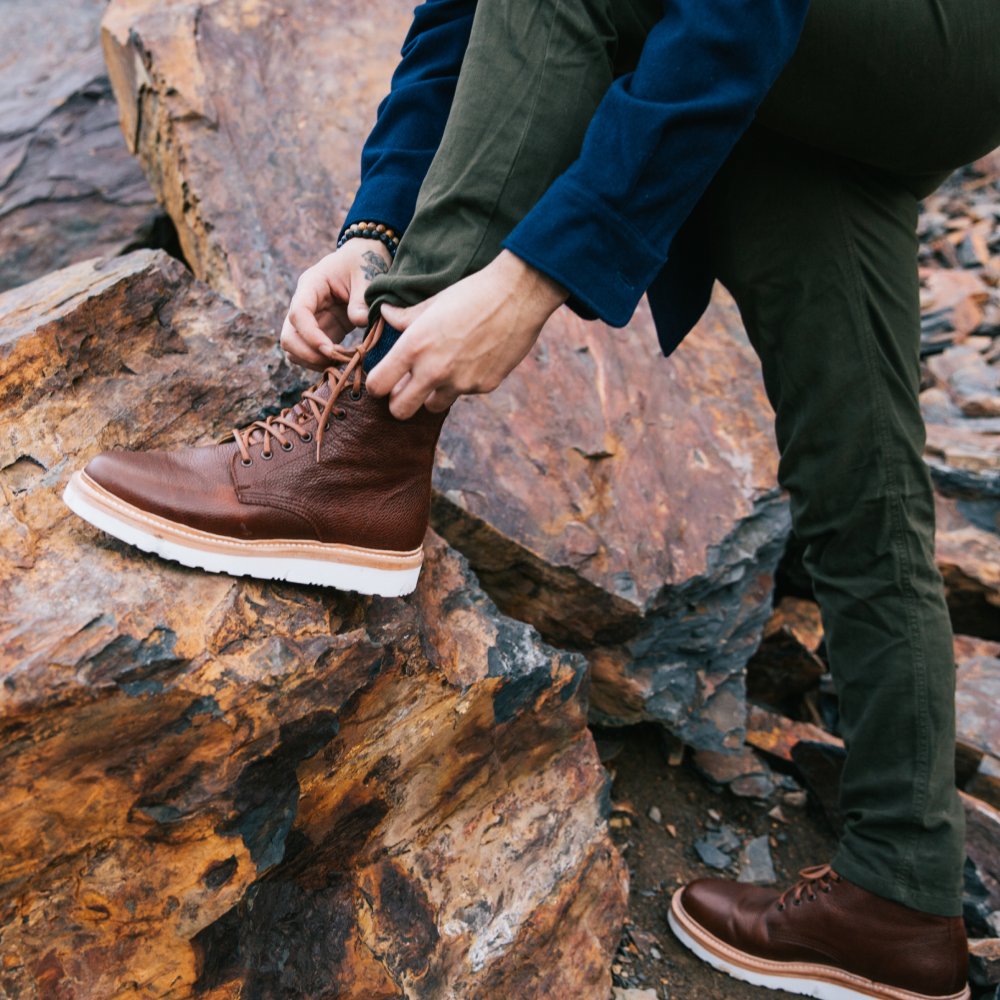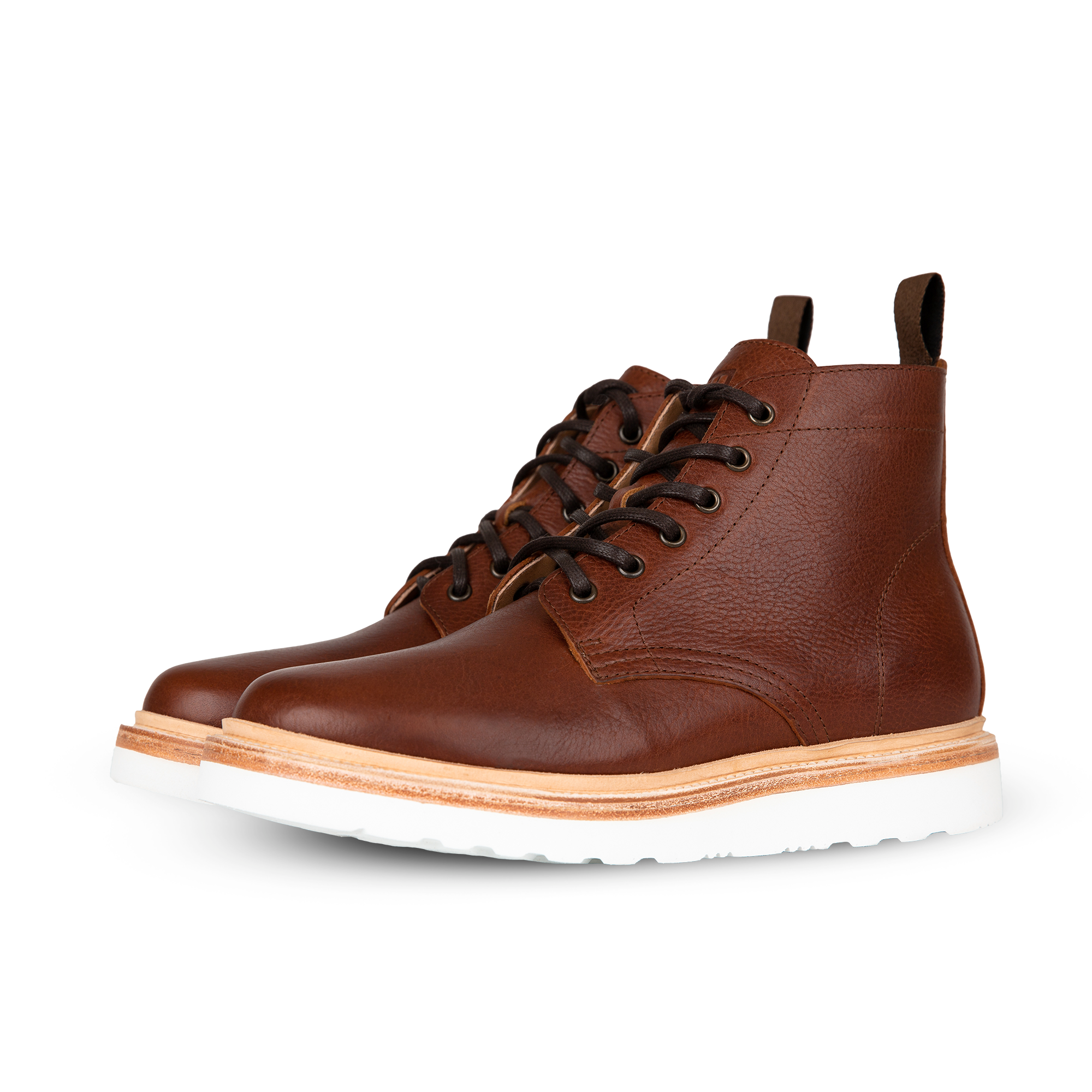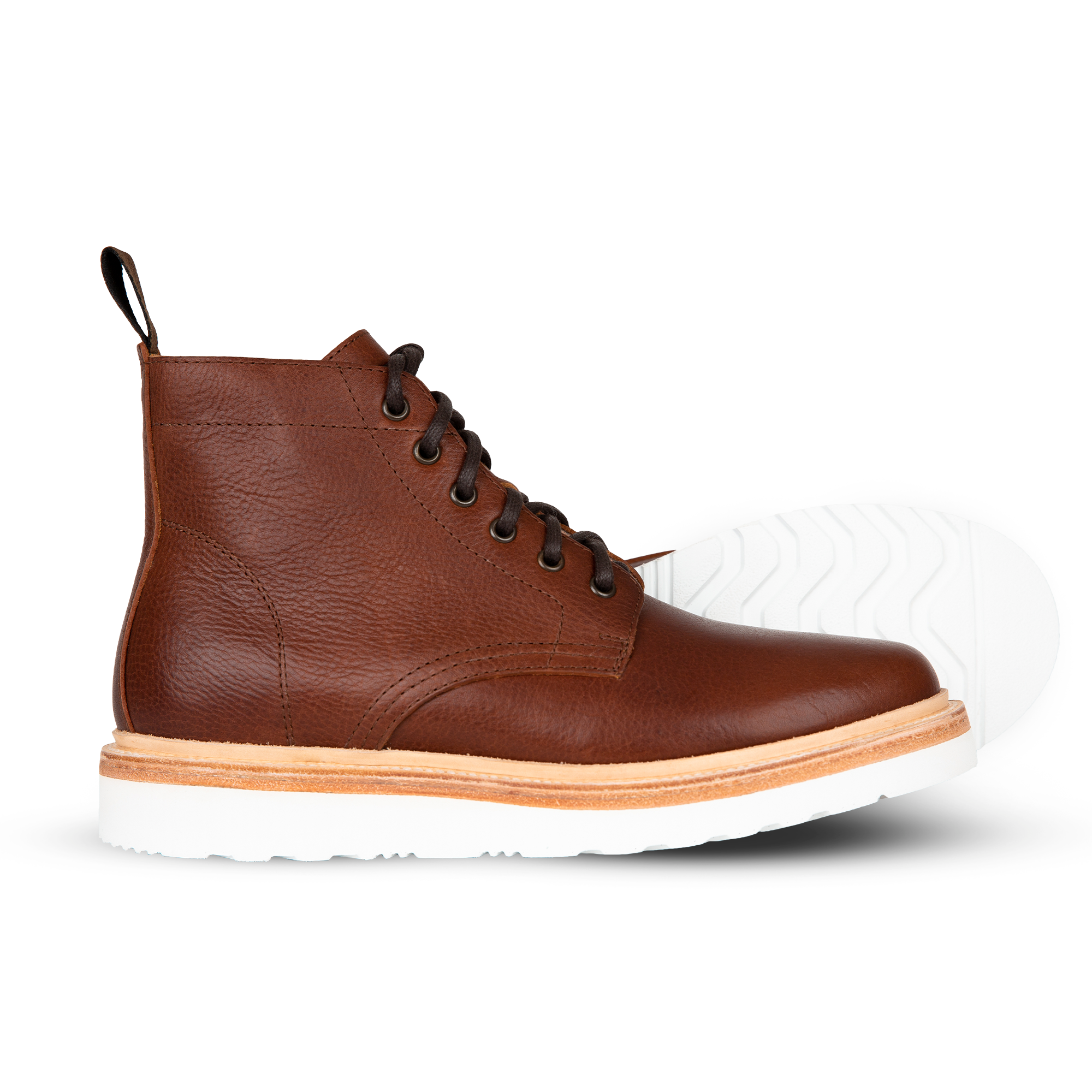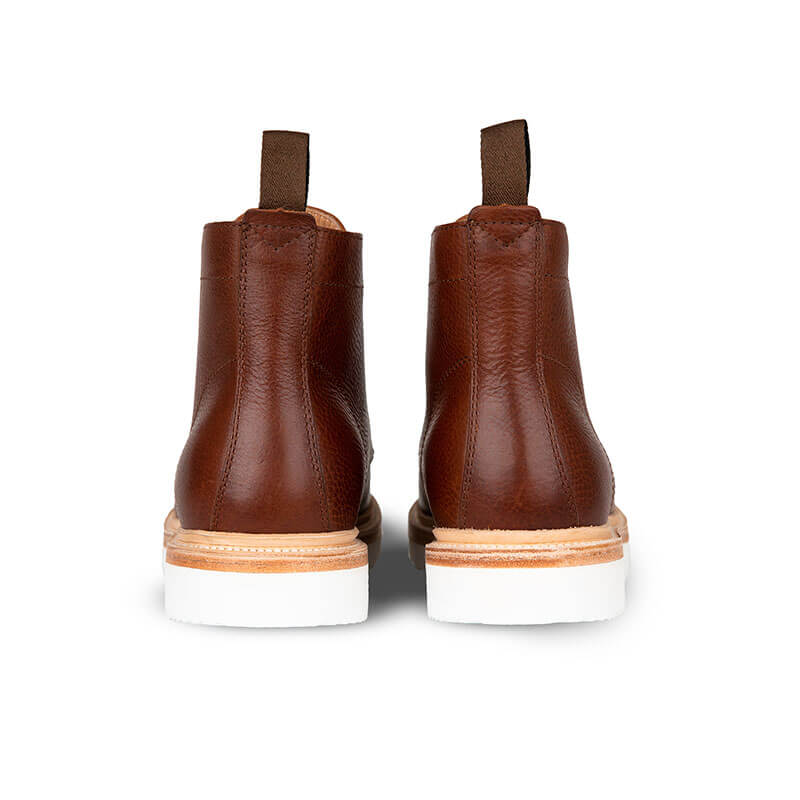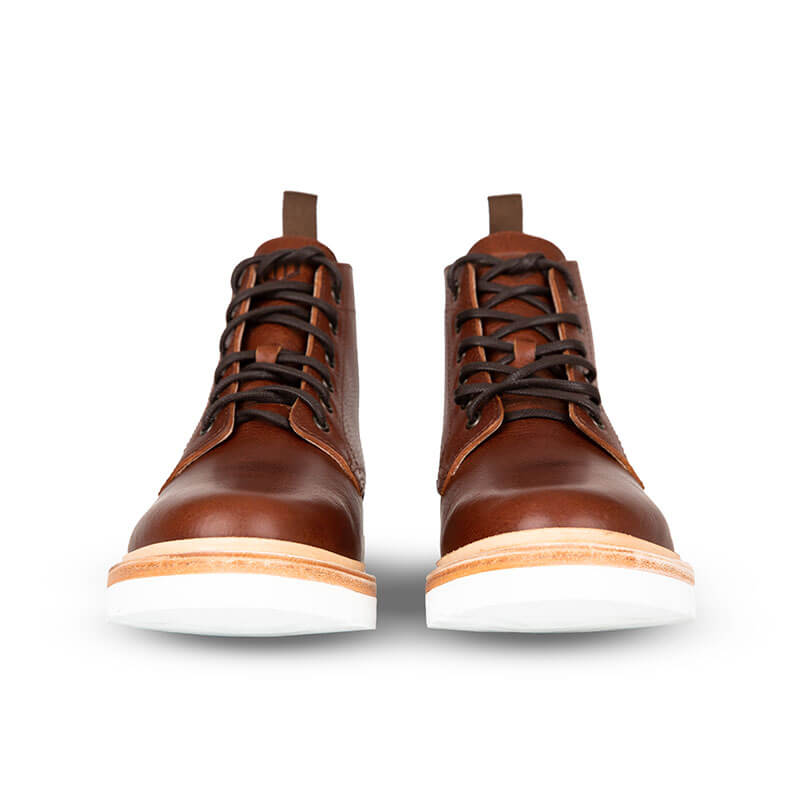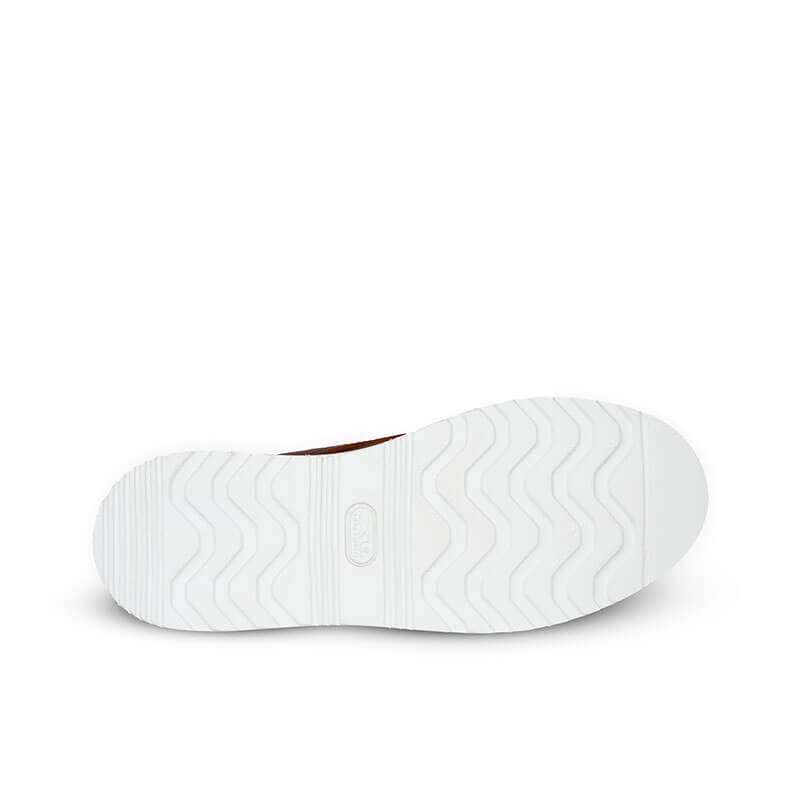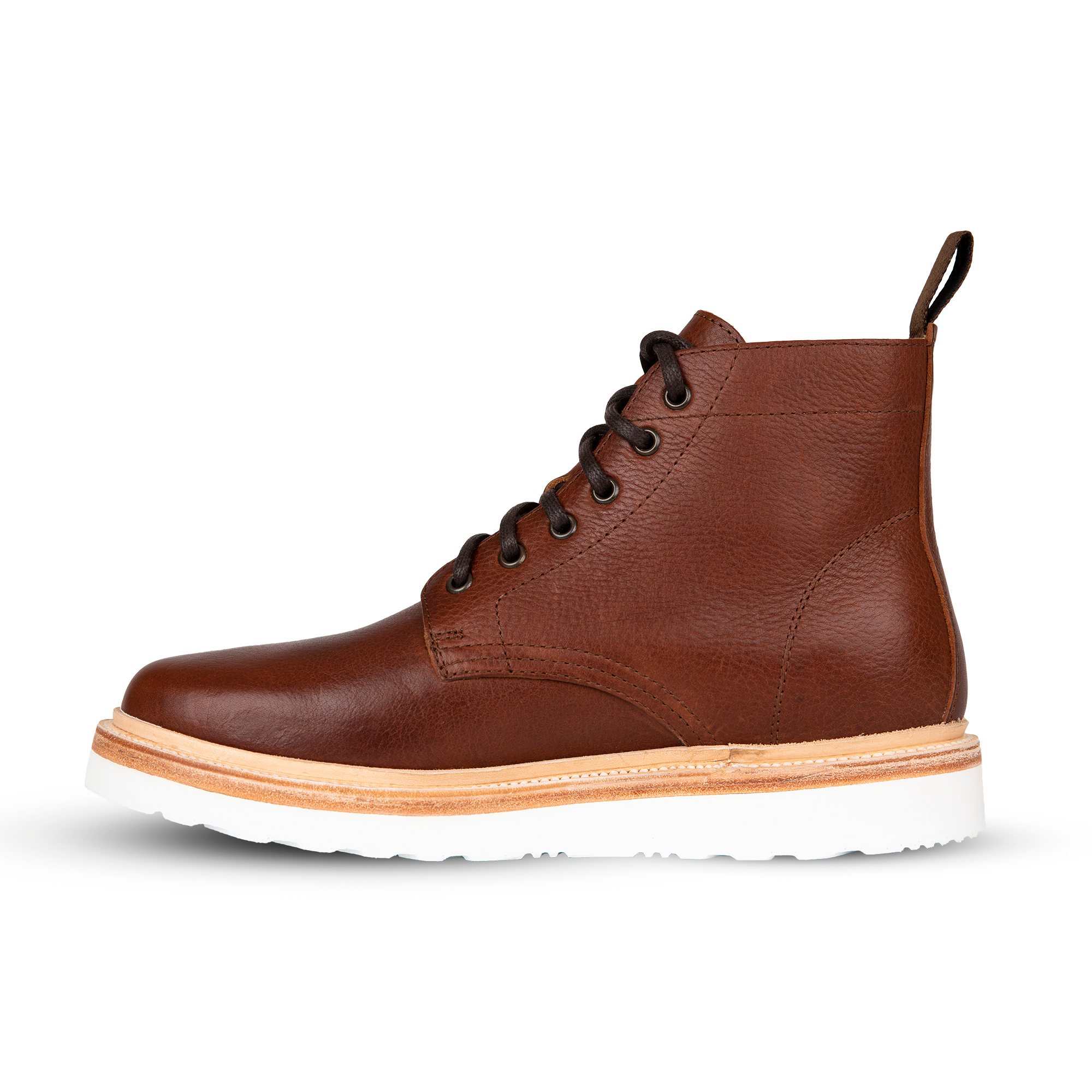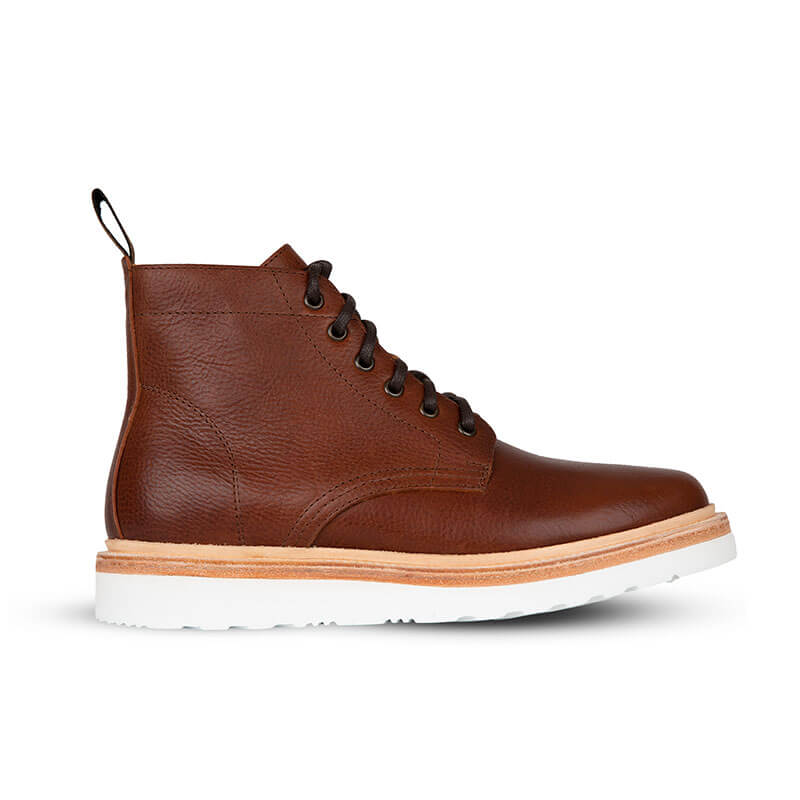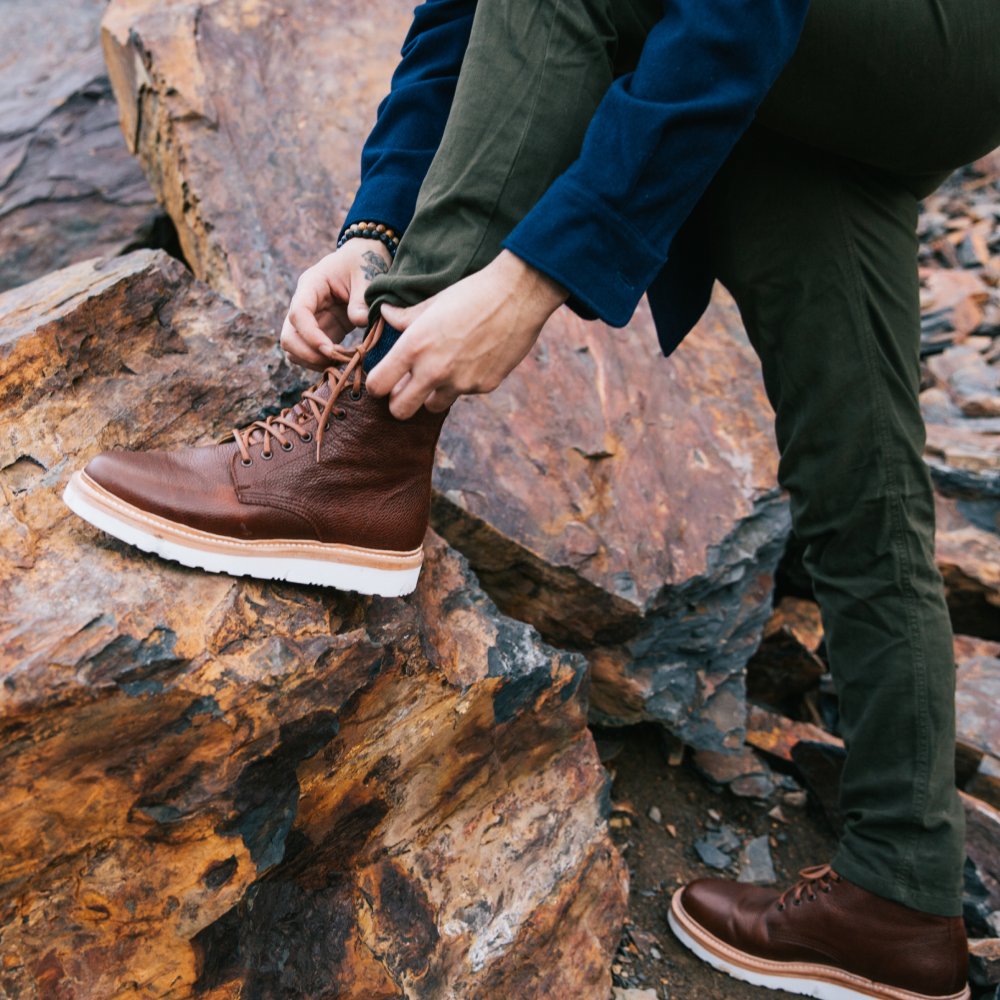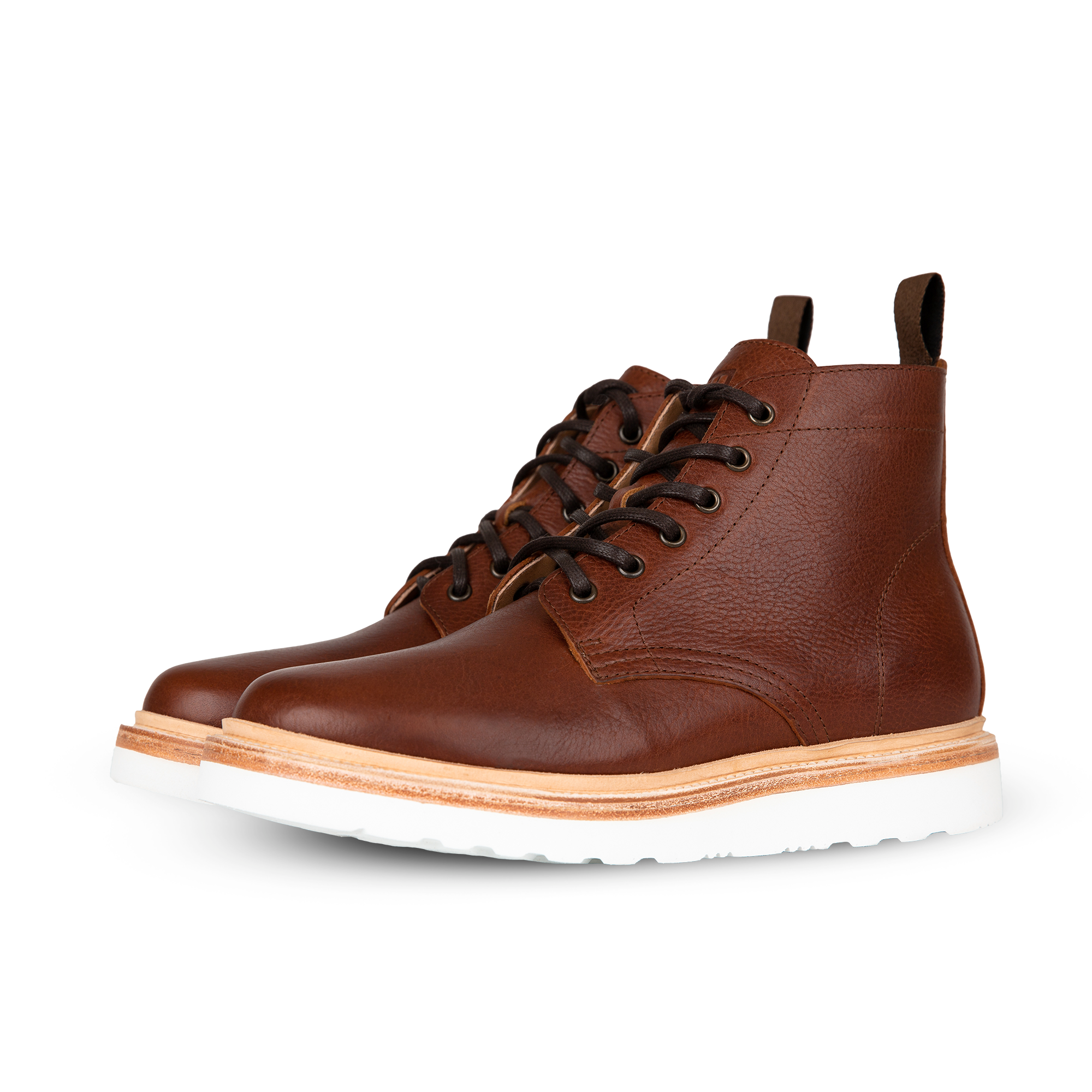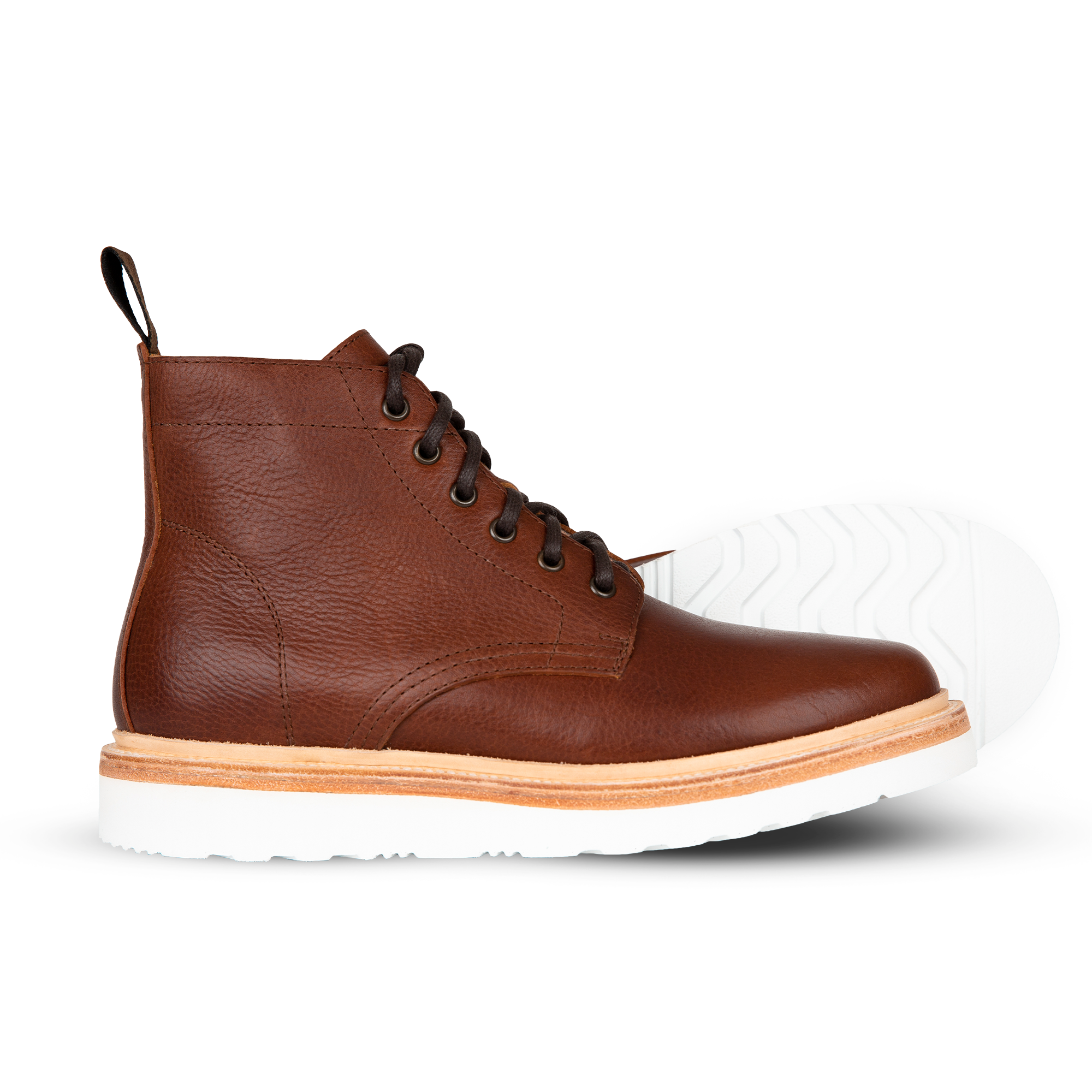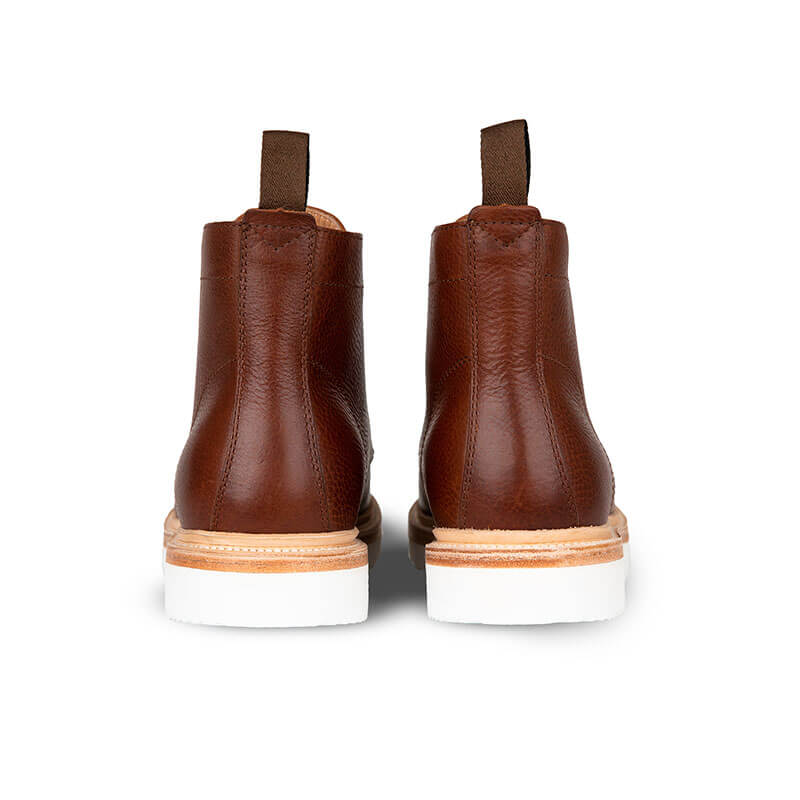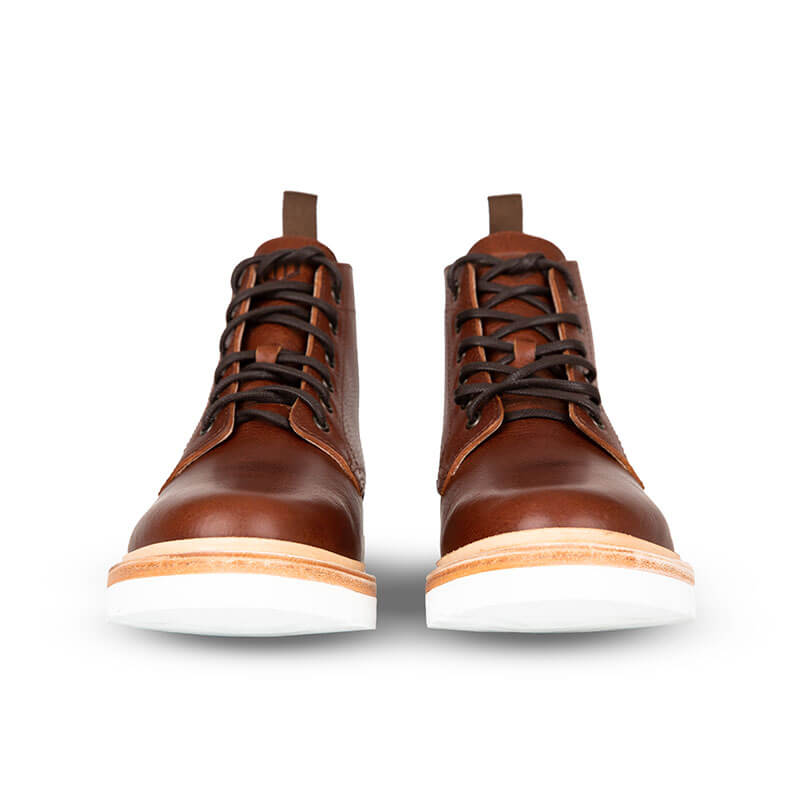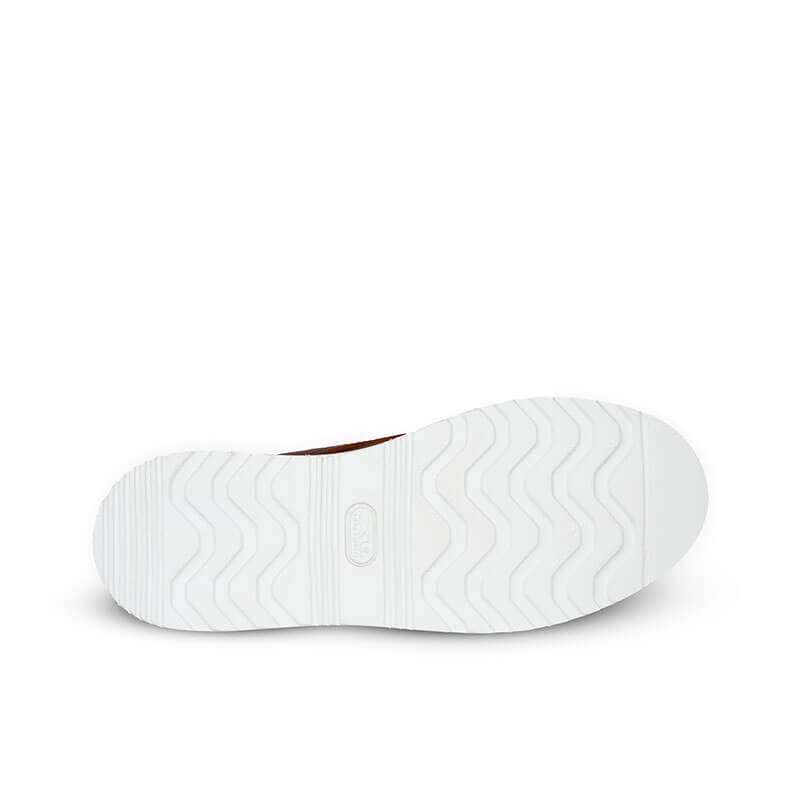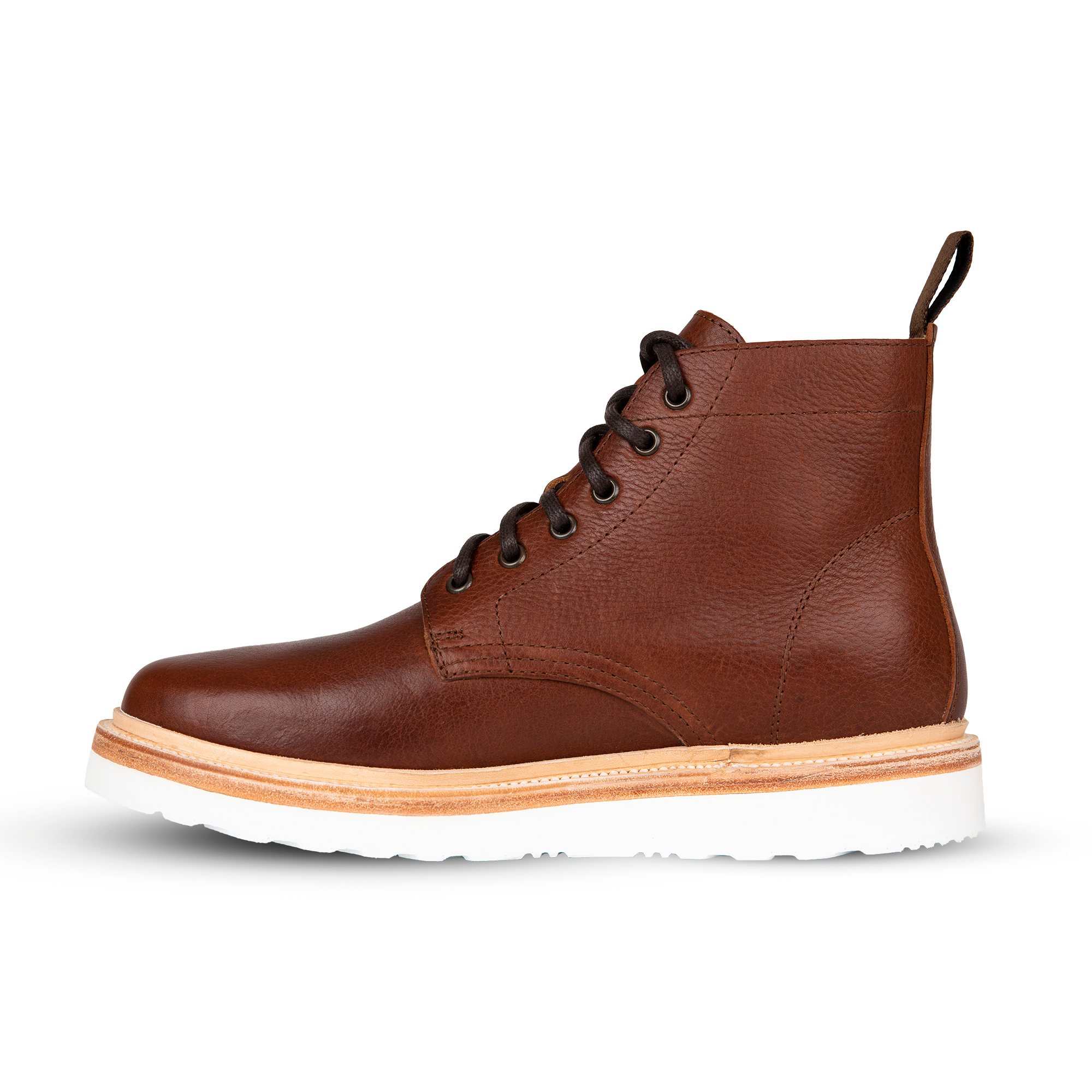 BEST SELLER | THE KERN
"More Comfortable Than My Sneakers! Fits Like A Glove."
Free Exchanges & Returns
Direct To Consumer Pricing
Wilcox Worry-Free Warranty
Walk on clouds 'til the sun goes down.
LIGHTWEIGHT BOOT FOR ALL DAY ACTION
The Kern is our lightest boot, made for long days on the street, shop floor or maybe even a dance floor?
Heavy moon boots are a thing of the past.
Constructed with CloudCush™ Comfort
What the f*#k is CloudCush™ Comfort?
Premium Full-Grain Leathers
360° Goodyear Welt
Resoleable
We cut a Kern boot in half to peak inside its light & fluffy guts
What is CloudCush Comfort?
Say goodbye to aching arches, heels and knees. We have no time for long break-in periods, hefty price tags and Boots that fall apart in less than a year.
CloudCush™ Comfort system consists of 4 layers of support unique within the industry.
Top Layer: OrthoBoost™ insole

Interior Layer: Poron® foam

Midsole Layer: CELTEC® shaped shank

Base Layer: Cork midsole
To see you through years of adventures, we use the very best materials and methods to craft every pair.The support from each pair's CloudCush™ Comfort system means your feet (and body) will be up for all the shenanigans.
Tough & Soft
BUILT TO TAKE A BEATING...
AND FLOAT ON CLOUDS WHILE DOING IT.
It's not just about comfort.
4 Layers of Comfort that ADAPT to you
CloudCush™ Comfort is an adaptable system that lets you customize the fit to your feet.
Regardless of the insole you go with, our industry-leading PORON® foam footbed is still at the base of it all to provide premium shock absorption and quick rebound.
Natural Cork
Natural cork base layer that creates an imprint of the wearer's foot. The cork slowly forms to your foot over time, and increases the comfort of the pair every wear.
CELTEC® Shank
CELTEC® shaped shank that provides stability to the boot, and helps with arch support.
Poron® Foam
Anti-microbial PORON® foam footbed which makes the boots feel soft right from the first wear and provides premium shock absorption and quick rebound from sunrise to sunset.
OrthoBoost™ Insole
Removable OrthoBoost™ foam insole to provide all-day support and give your feet a soft cradling feel (that would please most podiatrists).
Where Durability Meets Comfort
GoodYear Welt
The welt is a strip of leather about an inch wide that connects the upper leather to the midsole. Its outer edge cam be seen around the edge of the boot.

This is the tell-tale sign of the highest tier of shoemaking that allows boots to be easily resoled and fully rebuilt, allowing them to last for years to come
XL EXTRALIGHT® SOLES
XL EXTRALIGHT® soles are more comfortable, lighter, stronger and better performing than similar foam wedge soles with the same mechanical properties. Weighing 3x less than other materials, they are light, flexible and a natural shock absorber, for stress-free foot and back comfort.
FULL-GRAIN UPPERS
This means the leather used on our boots has not been sanded, buffed, or treated in anyway to remove natural imperfections. Sanding or buffing removes the layer of skin below the hair, but this is the strongest and most durable part of the hide - so you don't want to lose it.

This leather shows characteristics of the hide it came from, and only gets better with age.
CALFSKIN LINING
This age of leather is perfect for the inside of the boot. It's buttery smooth but still durable and breathable.

Together with our CloudCush™️ Comfort system, this makes for a snug pair of boots.
Day 1 to Day 365
Built To Take A Beating
Overtime with use, your leather gear will buff out marks and scratches into a rich and lustrous patina that is exclusively yours. From day one to 365, your boots will weather but not wear out, creating a handsome, rich character unique to you.
Comfortable

Durable

Resoleable

Timeless Style

Multi-Use

No Retail Markup
Work Boots
Comfortable

Durable

Resoleable

Timeless Style

Specific Use

Retail Markup
Casual Boots
Comfortable

Durable

Resoleable

Timeless Style

Specific Use

Retail Markup
Frequently Asked Questions
Wilcox Worry-Free Warranty
We stand behind our products. Like any heritage goods, if you take care of them, they'll take care of you. We guarantee each item against failure or defect in its intended use for 12 months after the date of purchase. The materials and craftsmanship used in our boots and other leather goods will hold up with normal use for a long time, but given the complexities of anyone using our products wherever and however they wish, we'd be silly to say our boots are indestructible. If you experience any defect in material or workmanship, please contact us so that our customer support team can assist.