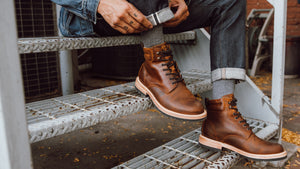 The Ol' Founding Story
As far as we're concerned, Wilcox has always existed - it just took some time for us to recognize it and give it a name. It's a way of thinking. A way of being.
The Wilcox way is building, exploring, and living an adventurous life. Calculating risks & chasing your curiosity.
From the first taste we got of building a shed with grandpa, then our own skate ramps in the driveway, to when we were finally able to kick start dad's old Honda XR, we've been hooked on the thrill of building, exploring, and living an adventurous life.
The rubber really hit the road for this thing we call Wilcox in 2014 on a motorcycle tour south of Mexico. A heavy storm placed fate in the palm of our hands. Taking cover in a small town jam-packed with leather workers and boot makers, we discovered the craftsmanship & care of handmade welted boots. That trip literally paved the way for what became Wilcox.
Put all those things together, and add a love for the classic things in life, and here we are today. We're still fueled by those same principles we learned when we were young.
We exist to build the best damn boots we can and follow our curiosity along the way.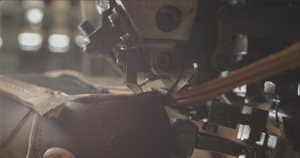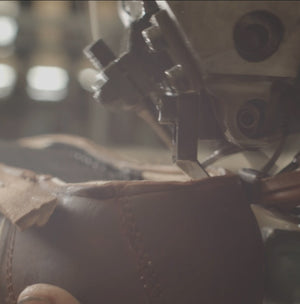 Our Heritage Construction Methods
What makes a quality boot?
For years we wore through boots in less than a season, then we realized - footwear these days wasn't made to last. It's disposable. We were tired of the existing options. Classic leather boots are rarely comfortable. Comfortable boots are rarely stylish. They're too expensive, or poorly made. Our goal has always been to blend modern comfort with classic styles & heritage construction - all at the right price. Our boots are built to last, with a resoleable Goodyear Welt.
Our primary goal as bootmakers is to practice & preserve the heritage methods of shoemaking. While most footwear brands have replaced quality with quantity, we've doubled down on using the best techniques with the best materials.
Since its invention in the late 1800s, and to this day, the Goodyear Welt is still the most durable method of shoe construction.
"They don't make 'em like they used to." Fortunately for you, we do.
Why León?
It's home to the largest footwear industry in the west. Leon is to boots as Detroit is to cars.

In selecting where to produce, we wanted to work where there was a long history of bootmakers and local access to all of our materials. In fact, all our materials are made within a 10 mile radius of our production line. León is known as "the footwear capital of the world" and is the heart of footwear in North America.
Producing in this important center allows us to build premium boots without any constraints on materials or highly talented craftsmen. This means none of the materials are shipped overseas and our carbon footprint is hyper localized. 

Having worked, traveled, studied & volunteered throughout North America across multiple decades, one of our goals was to bring together the design, materials, skills, & economies of scale from our great continent. With our long-standing collaboration, we've built a company that is known for producing high quality products without going overseas to slash costs.
The future...
Like most things in life, the beginning was bumpy and we're still a little rough around the edges. In our 8th year now, we're proud of the history we're creating and excited for what the future holds.
We wouldn't be here without support from boot enthusiasts all over the world. Over 20,000 customers from 30 countries and counting! Thank you!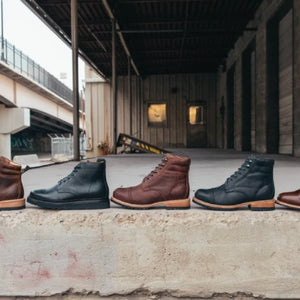 Where will you take your boots?
Wear your boots as you will. Beat 'em up or take extra care.
Post photos and tag us with @wilcoxboots and #wilcoxboots to join the community. We're always looking to repost our favorite fan photos!